The idea and the quest for a smart door bell
As an SME at the interface of tradition and digitization we are always looking for suitable products for our customers.
One of our important issues and business areas is the Smart Home. But not just a smart home because this is trendy, rather suitable solutions for everyday matters.
Many customers have asked for a solution that combines security and comfort for the front door. Many offers on the market have not convinced us, since ultimately the choice of options in actual use is limited and thus only a limited range of solutions is provided for the customer.
As soon as we came across the intelligent door bell by VEIU, we were immediately convinced by the choices for use, use without subscription and easy installation..
Thus emerged the cooperation with the sympathetic manufacturer from Silicon Valley who we had already noticed for their the innovative kickstarter campaign and for whom we act as exclusive distributor for the VEIU door bell in Germany and select European countries.
About the brothers Eggerz
We are a young family business bringing together the know-how from various disciplines and the professional experience of the brothers Eggerz.
The operational side

Arnbjörn Eggerz
Businessman
8+ years of experience as business consultant with special focus on business development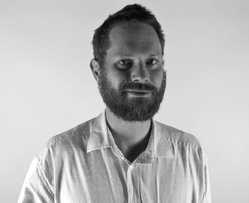 Erik Eggerz
Carpenter
Extensive professional experience. Erik is specialized in the domain of windows and doors, as well as security issues

Head of UK - open
Marika Francia
Head of IT
The team
For support in administrative processes our team is at your disposal.
Shareholders and the advisory board

Nìels Eggerz

Níels Eggerz is currently completing his doctorate. He supports the operative management with his international network and language skills.
Helgi Eggerz
Helgi Eggerz has several years of experience in the field of startup companies and project management. He supports the company with his engineer skills and leads individual projects. In addition, he undertakes quality management activities as well.
Challenge Digitization
Digitization is an important issue. Our approach is creating products and services based on modern technology that make life easier for our customers.
Other offers
We also offer software related to Office 365 to help SMEs and freelancers to become more productive through digitization.
Besides we offer mechanical safety solutions.
We present you our software tools for productivity, which make our work easier day by day. GingerEx Office 365 Reports & Admin, Apps4.Pro Planner Manager and Outlook Task Central.